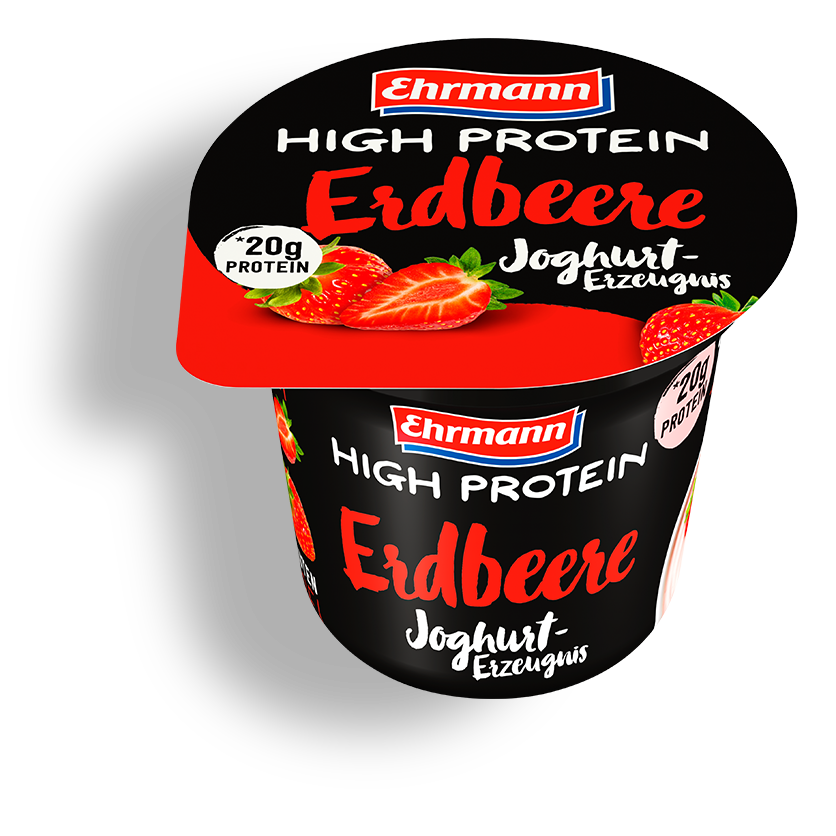 High Protein Yoghurt Strawberry
Lots of protein, lots of power, fruity taste: our High Protein yoghurt is really creamy, with a strong 20 grams of protein per pot, no added sugar** and lactose-free. The ideal companion for a successful day! Try it now in fruity strawberry!
Lactose-free yoghurt product with 12% strawberry preparation (with 53% strawberries), 0.4% fat in milk content. With sweetener.
100 g contains on average:
josta tyydyttynyttä
0.2 g